[ad_1]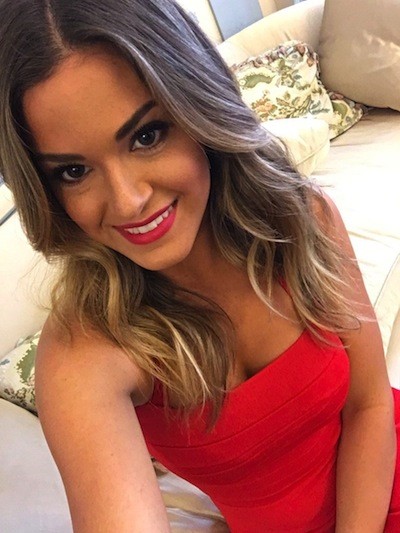 Chad Johnson has become the villain of this season of The Bachelorette. JoJo Fletcher saw right through him, revealing that she's not interested in being with someone, who is threatening the guys she has picked to stick around. A few weeks ago, Chad revealed that he totally understood why people really disliked him, as he watched himself on the show. According to a new tweet, Chad Johnson is now revealing that he only watches The Bachelorette, so he can watch himself on television. And he reveals why he hasn't gotten into a fist fight with anyone.
"So I zoned out while watching the show last night and ended up just staring at #Twitter. Now I have no clue what happened lol #TheBachelor," Chad Johnson revealed on Twitter as Monday's episode of the show aired on television. And many people were wondering why he didn't get physical with the guys, since they were provoking him so much.
"If I actually knocked these dudes outs, y'all realize all I woulda done is leave myself vulnerable for lawsuits. And I love my money. So no!," Chad Johnson revealed, adding, "Not gonna BS… I only watch me on #TheBachelorette. Only 1 real actual #Bachelor there is. #f*ckfame #dontcare #greathair #IDoWantLove."
All of the guys celebrated that he was sent home on Monday's episode of the show, even though friction quickly surfaced between the men on the show. They really wanted to compete for JoJo's heart – and they may have realized that Chad wasn't the problem. Maybe he was just the bandage on the problem that is the competitive side of the show.
What do you think of Chad Johnson on The Bachelorette? Are you surprised that the guys really didn't like him or do you look forward to seeing him on The Men Tell All special, which will be filmed later this summer?
[ad_2]

Source link