World's Wild Tiger Count Rises For The First Time In More Than 100 Years
April 12, 2016

The world's count of wild tigers has gone up for the first time in more than a century, with 3,890 counted by conservation groups and national governments in the latest global census, wildlife conservation groups said Monday.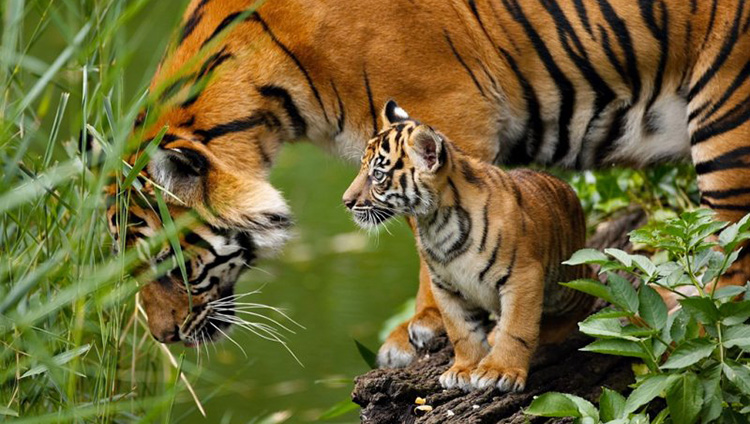 Photo by Harald Loeffler

The tally marks a turnaround from the last worldwide estimate in 2010, when the number of tigers in the wild hit an all-time low of about 3,200.

This is the first time tiger counts are increasing since 1900, when there were more than 100,000 tigers in the wild.

"More important than the absolute numbers is the trend, and we're seeing the trend going in the right direction," said Ginette Hemley, senior vice president of wildlife conservation at WWF.

Ministers from 13 countries met for three days in New Delhi and pledged to double wild tiger numbers by 2022. Leonardo DiCaprio joined the effort.

"Tigers are some of the most vital and beloved animals on Earth," DiCaprio said in a statement. "I am so proud that our collective efforts have begun to make progress toward our goal, but there is still so much to be done."

via NBC News