[ad_1]

Upset About Not Making The Olympic Team, She Decided To Break A 28-Year-Old World Record
July 24, 2016

American runner Kendra Harrison did not make the team to go to the Olympics in Rio next month, but she overcompensated for that loss by breaking a 28-year-old world record Friday night in London.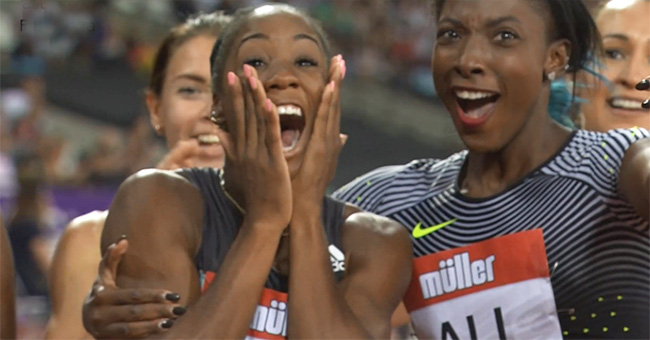 The 23-year-old set the new 100-meter hurdles world record with a time of 12.20 seconds. The record was formerly set by Bulgarian Yordanka Donkova in 1988 with a time of 12.21 seconds.

Harrison's priceless reaction, which is currently making its round on social media, came after the stadium clock initially put her time at 12.57, then readjusted it to the new record.

"After not making the Olympic team, I wanted to show these girls what I have. You have one bad day but I still knew I had it in me."

Watch the video below:
[ad_2]

Source link