[ad_1]

Two Women And Their Dogs Rescued By US Navy After 5 Months Lost At Sea
October 27, 2017

Two women and their dogs have been rescued by the US Navy after spending nearly five months lost at sea in the Pacific Ocean.

US Navy / Getty Images

Jennifer Appel and Tasha Fuiava, and their two dogs, were found Wednesday after setting off from Hawaii for Tahiti this spring.

The Honolulu residents encountered bad weather on May 30 that damaged the sailboat's engine, the Navy said in a statement. The women decided to keep sailing, thinking they could reach land by relying on wind and sails, but strayed off course.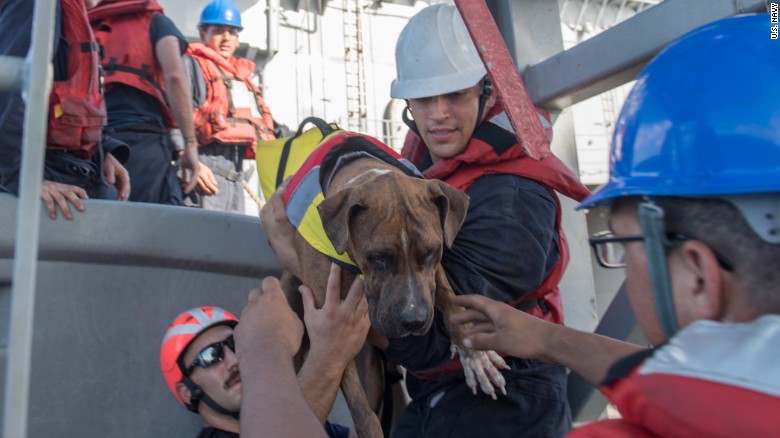 US Navy / Getty Images

"Two months into their journey and long past when they originally estimated they would reach Tahiti, they began to issue distress calls," the statement added.

The US Navy said the two women continued with the calls daily, but that their signals were not picked up because they "were not close enough to other vessels or shore stations".

They survived by using water purifiers and a year's worth of food they had brought, such as oatmeal and rice.

After nearly five months lost at sea, a Taiwanese fishing vessel spotted their boat and contacted the U.S. Coast Guard. The boat was discovered Tuesday, about 930 miles southeast of Japan — which is thousands of miles away from Tahiti.

The USS Ashland reached the damaged sailboat Wednesday morning.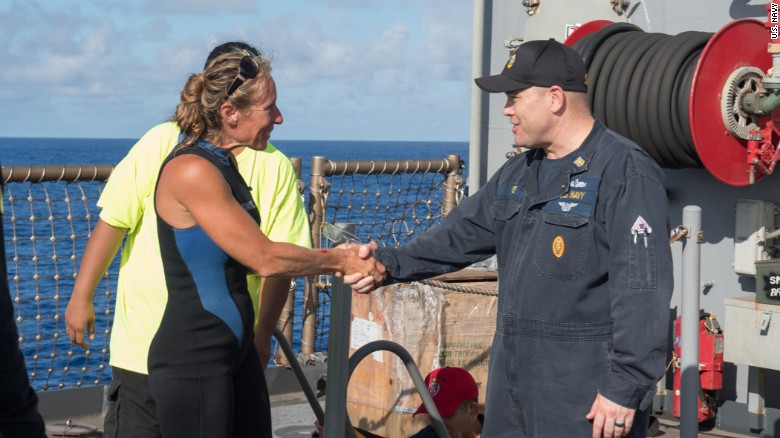 US Navy / Getty Images

The Navy released video footage of the rescuers reaching the stricken sailboat. An ecstatic woman greeted them and blew kisses, while the two dogs, Zeus and Valentine, wearing bright, yellow life jackets, barked excitedly.

"I'm grateful for their service to our country," Appel said. "They saved our lives. The pride and smiles we had when we saw [the US Navy] on the horizon was pure relief."
Please consider
making a donation
to SunnySkyz.com and help our mission to make the world a better place.
[ad_2]

Source link