[ad_1]

Trooper Pulls Over The Retired Police Officer Who Delivered Him 27 Years Ago
June 11, 2018

A routine traffic stop led to a heartwarming reunion between a New Jersey state trooper and a retired police officer who delivered the trooper 27 years ago.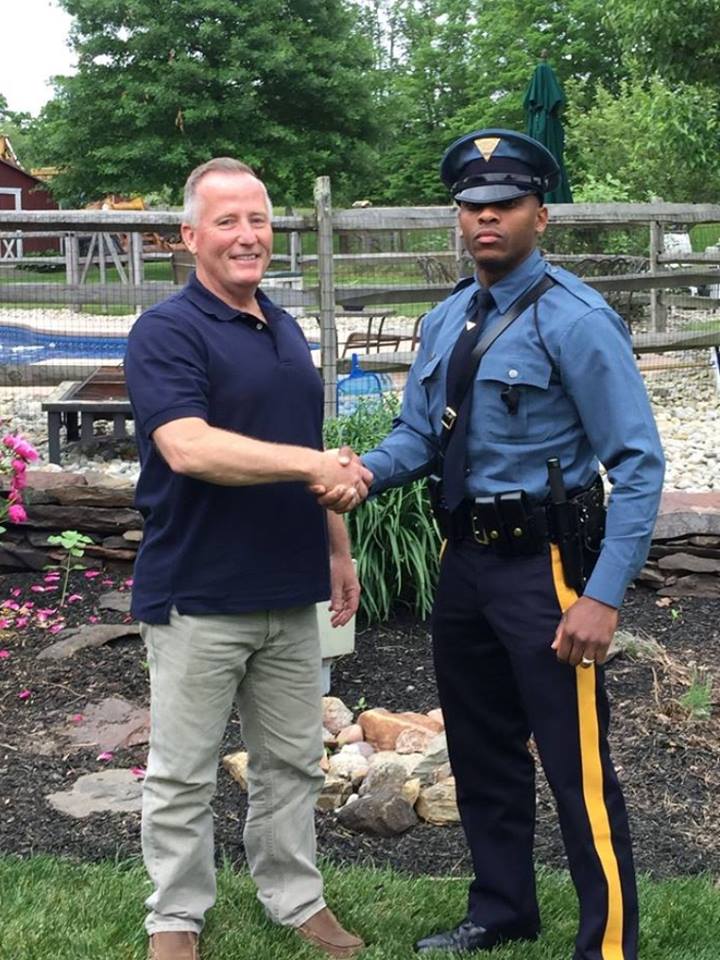 Credit: New Jersey State Police

Trooper Michael Patterson stopped Matthew Bailly for a minor motor vehicle violation in Kingwood Township, according to the New Jersey State Police.

During the initial conversation, Bailly told Patterson that he was a retired Piscataway police officer.

Patterson, being a Piscataway native, told Bailly that he is from the same town. Now here's where things get interesting.

When Patterson told him that he grew up on Poe Place, Bailly said that he remembered that street, because he helped deliver a baby there 27 years ago when he was a rookie cop.

"It was years ago. It was the first baby I delivered," Bailly can be heard saying to Patterson on body cam footage.

"At the house?" Patterson asks.

"In the bedroom, oh yeah. By myself," Bailly replies.

"That was me, that was me!"

Bailly replies, "Get the hell out!"

Whatever the odds were, it happened. Trooper Michael Patterson stopped the police officer who delivered him 27 years ago.

On Oct. 5, 1991, Bailly was dispatched to a home on Poe Place in Piscataway; a mother had gone into labor while shopping, police said in a Facebook post. She barely made it home, where she was carried inside by Patterson's father. Balliy then showed up, and delivered the baby after being talked through the procedure by a doctor.

Needless to say, Trooper Patterson, Matthew Bailly, and both of their families were ecstatic about the reunion. Patterson and his mother visited Bailly and his wife at their home.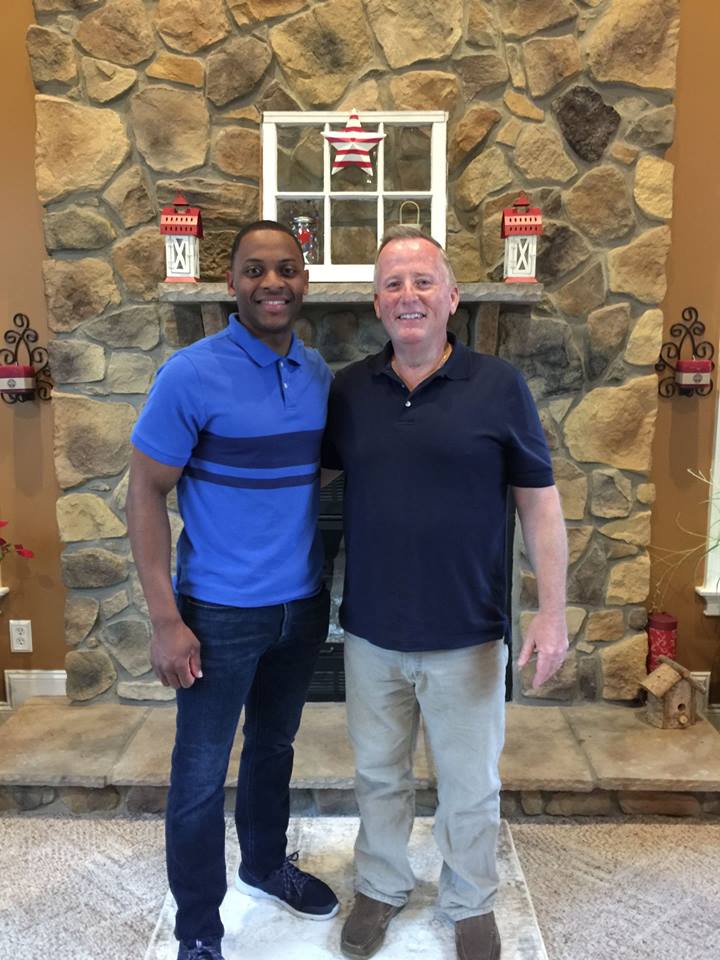 Credit: New Jersey State Police

They all felt this story was so uplifting that it needed to be shared, and we agree!
Please consider
making a donation
to
Sunny Skyz
and help our mission to make the world a better place.
[ad_2]

Source link