[ad_1]

Tommee Tippy Comes To The Rescue After Dad's Plea For A Sippy Cup Goes Viral
December 5, 2016

For a 14-year-old boy with severe autism, this little blue sippy cup wasn't just a drinking vessel — it was a lifeline.

Twitter

Ben has been drinking from this exact cup since he was a toddler. He refuses to sip from anything else even after it resulted in more than one trip to the hospital due to dehydration.

So when Ben's father Marc Carter found the crucial sippy cup was wearing out, he launched a global plea.

Marc wrote on Twitter:

"Ben is 14 and has severe autism, he's non-verbal and has very limited understanding. Since the age of 2 he has drunk exclusively from a little blue Tommee Tippee two handled cup. Fortunately about 3 years ago we managed to replace this very old and disintegrating cup with a newer one – cup part first, lid a few weeks later. He was suspicious but we survived.

No big deal right? We can just get something else! At that age he should be drinking out of a glass! You'd think eh. Ben hasn't drunk at school since the age of 5, he doesn't drink outside of the house so we can't go anywhere. People say he will drink when he's thirsty, but two emergency trips to A&E with severe dehydration say otherwise.

These cups are not made anymore, the replacements are all new and fancy, we've tried them, Ben throws them at us. Maybe you have one stuck at the back of a cupboard? It can be used, that's fine, the one he has doesn't have long left. In all honesty we are really worried what will happen if it falls apart completely. Can you help us? Please share this far and wide, you can find me on twitter @Grumpycarer. We will happily pay for the cup and postage and we would more than one if we can find them."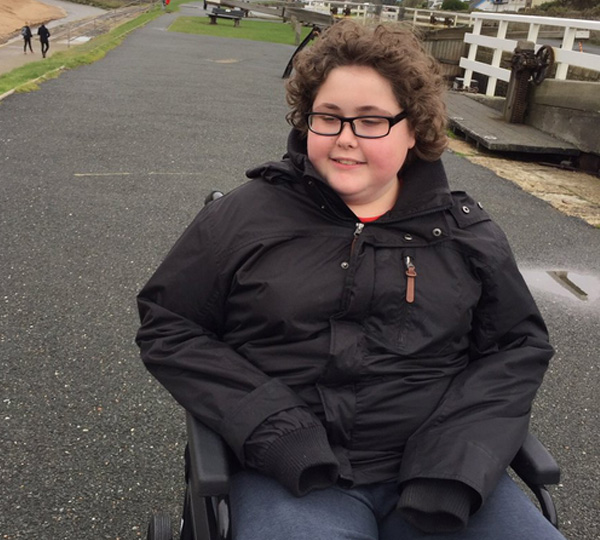 Ben / via Twitter

People around the world responded, offering blue sippy cups that looked similar. But unless it was "99.9% identical," Ben would refuse to drink from it explained Carter.

The plea eventually caught the attention of the cup's manufacturer Tommee Tippee. The company said its staff in the US, Australia, France and Hong Kong searched for the cup.

They eventually found the original mold design and began production of a lifetime supply for the teenager — 500 cups!

"We are delighted to confirm that we are able to start production on a run of the original cup, ensuring that Ben has a lifetime supply and that his family won't ever have to worry about finding another cup," the company said in a statement.

Ben's father posted a video message to thank all the people who helped him in this search.
[ad_2]

Source link