[ad_1]

These 2 Veterans Have Spent 15,000 Hours Driving Disabled Veterans To The Hospital For Medical Treatment
April 8, 2018

In small communities throughout Northern New Mexico, there are veterans who either cannot afford a car, or are too old or disabled to drive to Albuquerque for their medical treatment.

For the last 16 years, a pair of retired Army soldiers have volunteered their time to drive disabled veterans up and down Interstate 25.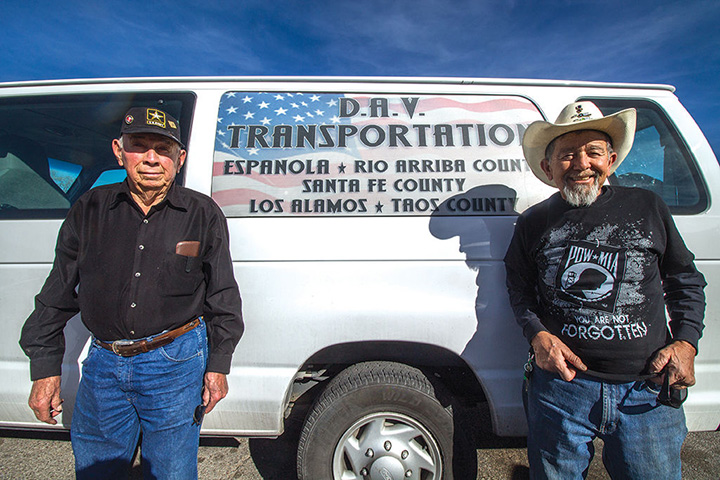 Credit: SUNfoto by Austin Fisher

Mel Ortega, 85, has been driving the route since 2002. Bernardo Jaramillo, 70, joined a year later, after learning about Ortega's work from one of the passengers.

"When I was wounded in Vietnam, my brothers in arms, they never left me or the other guys behind," Jaramillo told The Rio Grande Sun. "The reason I do this is, they never let me down, and I don't intend to let 'em down. I don't care from what war, we gotta serve them, because they served us."

Ortega has driven 200,000 miles on the route, across 10,000 hours of work for Disabled American Veterans, a nonprofit that helps veterans and their families apply for benefits.

Jaramillo has donated 5,000 hours, driving 100,000 miles for the program.

Ortega and Jaramillo hope to find a third volunteer driver, so they can offer rides four days a week. Currently, they can only transport people on Tuesday, Wednesday and Thursday mornings.
Please consider
making a donation
to
Sunny Skyz
and help our mission to make the world a better place.
[ad_2]

Source link