[ad_1]

Teen Boys Approach Homeless Man, Give Him A Blanket And Tuck Him In
October 21, 2017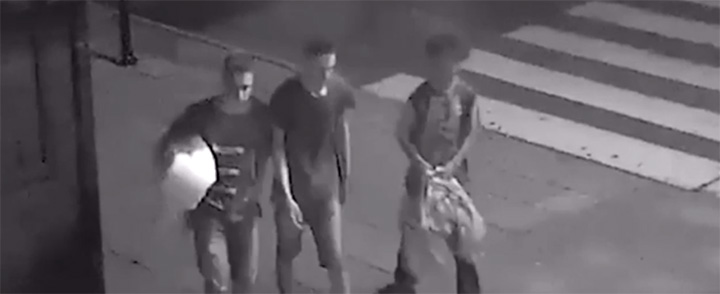 CCTV

Three teenagers in Nysa, Poland, were caught on a security camera placing a quilt over a homeless man sleeping on a bench before tucking him in.

The three young men had been approached by the man earlier in the evening asking for help to find bedding for the cold night ahead, TVN24 reported.

Hours later, they returned to the man, now asleep, and wrapped him up with two covers, making sure he was protected against the harsh weather.

"We took the quilt for this gentleman. We hugged him," Szymon said in an interview with TVN24.

The Mayor of Nysa, Kordian Kolbiarz, congratulated the boys. "That's a big gesture," he said. "I bow to you. The world needs such gestures."

Watch the video below.
Please consider
making a donation
to SunnySkyz.com and help our mission to make the world a better place.
[ad_2]

Source link