[ad_1]

Teacher Donates Kidney To 6th Grade Student
August 20, 2018

A sixth-grader in Powder Springs, Georgia has received an incredible gift from his technology teacher — a kidney.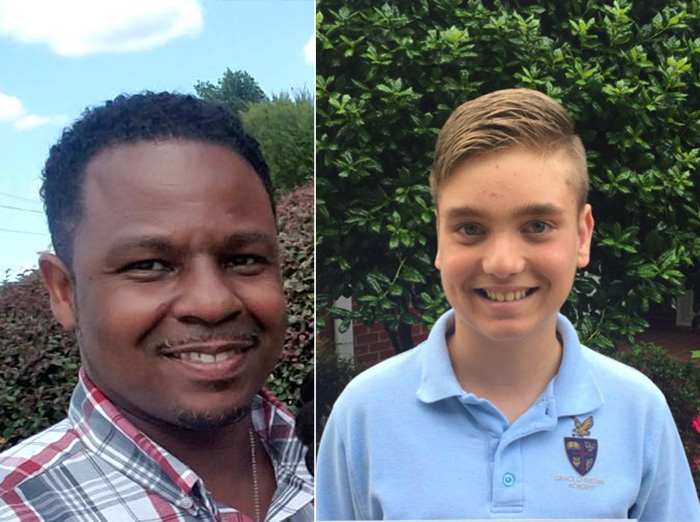 William Wilkinson / Kaden Koebcke

William Wilkinson, a teacher at Grace Christian Academy, is serving as a living donor to his 12-year-old student, Kaden Koebcke.

Koebcke's family sought help through a Facebook page called Kaden's Kidney Search.

Kaden's mother, Cami, says she will never forget the day Wilkinson visited their home to reveal he had found a perfect match.

"He says, 'Well, do you guys really wanna know?' And we said, 'Yeah, we wanna know, we wanna thank him'," she told Fox 5. "And you know, He's like, 'Well, it's me.' And I mean it just — I mean … it was unbelievable," Cami recalled.

Cami says the Wilkinsons moved to the Atlanta area around the same time the Koebckes did. Cami doesn't think any of this was a coincidence.

"I can't come up with the words to describe how much we appreciate Will Wilkinson, she wrote on Facebook. "He has given Kaden the chance of living a normal life! He is truly our hero! I want to thank his family, because they are a part of this too!

The Wilkinson's moved to the Atlanta area almost the same time as we did. We both chose the same school for our kids. Our sons are in the same class. We have been blessed to call them our friends. This all isn't coincidence. God had a hand in all of this. He places us where we need to be, and puts people in our lives that we need.

Will, you are such a selfless person, our true hero. The definition of selfless is concern more with the needs and wishes of others than with one's own. That is Will. We love you, we appreciate you, and we just cannot thank you enough!"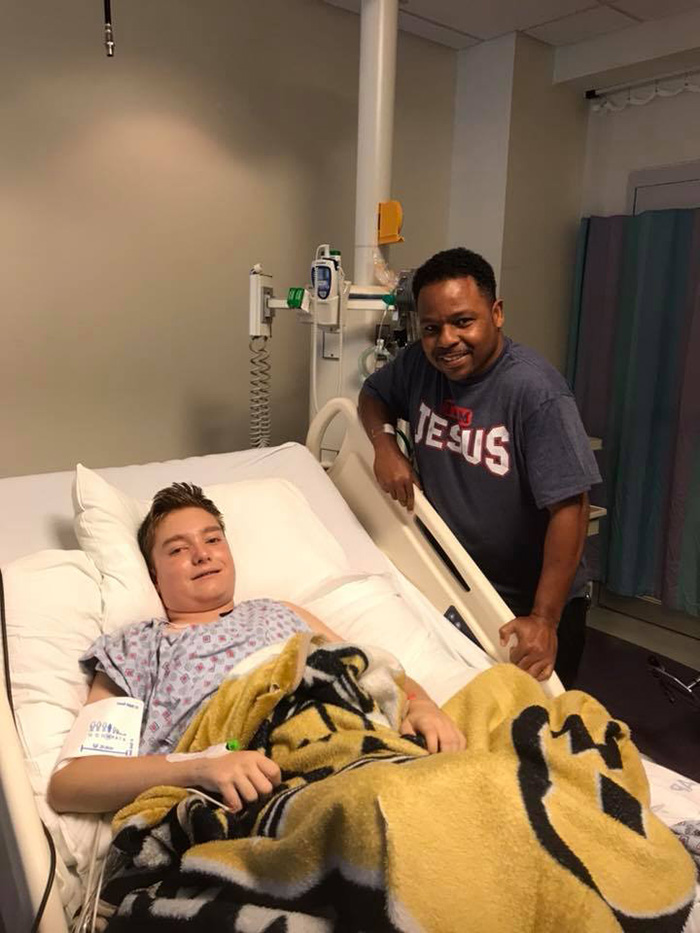 Kaden's Kidney Search

Wilkinson and Koebcke underwent surgery on August 14. The Koebcke family continues to post updates on Wilkinson and Kaden's recovery.

"Kaden finally got out of the ICU and is now on the transplant floor!" the family wrote on August 20. "Doctors thought we could skip plasmapheresis on Saturday, but his afternoon numbers went slightly up. They were not going to take any chances, so he ended up having plasmapheresis Saturday, today, and will have it again on Monday. We aren't sure about the rest of the week. Today his numbers are the lowest they have ever been, which is wonderful! Urine output is still great, and his pain is getting better. He is also off oxygen! He is in good spirits and even laughed a little today. The most important thing for Kaden is that his numbers continue to go lower and stay low!

We checked on Will and he is doing great! He is still a little sore, but he continues to get better each day! Thank you all for your continued prayers! We thank God for watching over Kaden and Will!"
Please consider
making a donation
to
Sunny Skyz
and help our mission to make the world a better place.
[ad_2]

Source link