[ad_1]

Tail Waggin' Tutors Help Struggling Young Readers Improve Their Reading Skills
October 11, 2017

A new program is helping kids improve their reading skills by placing a non-judgmental, furry listener in the audience.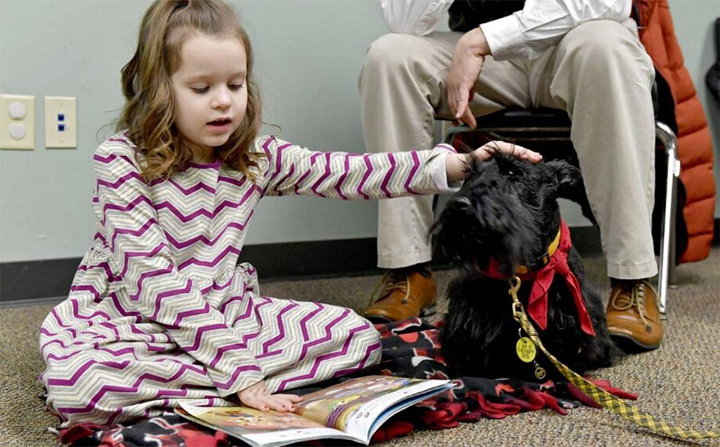 Credit: Centre County Library

Tail Waggin' Tutors is an international program that allows students who have difficulties reading to practice their skills in a relaxed and "dog-friendly" atmosphere.

By sitting down next to a dog and reading aloud to the dog, all threats of being judged are put aside. The child relaxes, pats the attentive dog, and focuses on the reading.

According to TDI, "Reading improves because the child is practicing the skill of reading, building self-esteem, and associating reading with something pleasant."

The Centre County Library in Bellefonte, PA, is one of many libraries to adopt the program. Their cornerstone is a Scottish terrier named Faolin.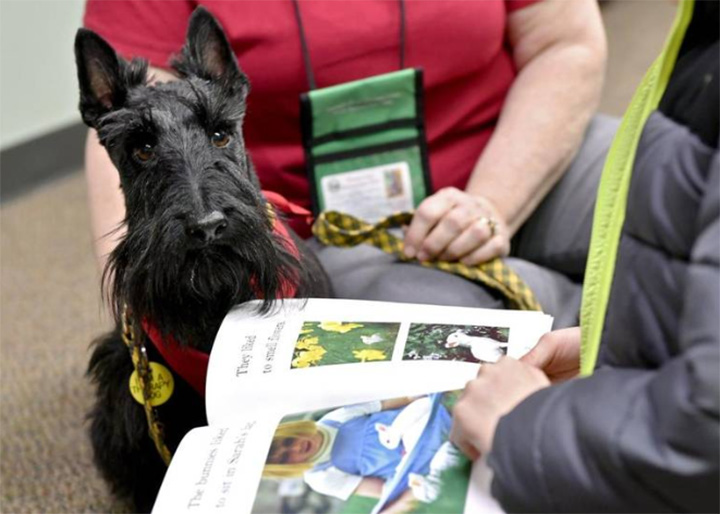 Dallas Flick, 7, reads to Faolin

The Spanish River Library in Boca Raton has four "tutors" that come in regularly.

"When they ask why the kids read to a dog, I say, because a dog is not going to correct them," said Shilo Perlman, a SPR library assistant in youth services.

"We've heard from many parents who will say, 'You know, my child will not read at home, won't pick up a book. She's afraid she's going to make mistakes. But she will read to the dog.'"
[ad_2]

Source link