06/17/2016 at 03:04 PM ET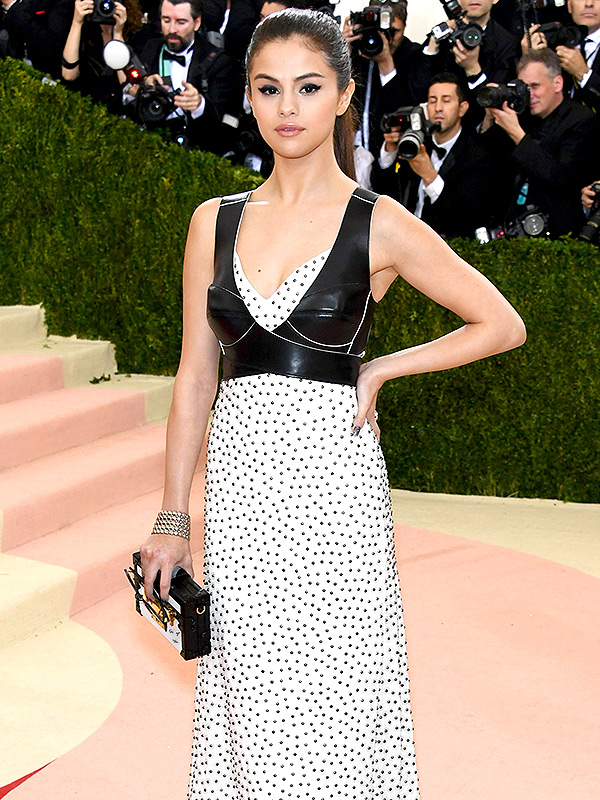 Larry Busacca/Getty
Selena Gomez must be sick of the same old job because she's adding another role to her already impressive repertoire: She's the new face of Louis Vuitton!
Designer Nicolas Ghesquière tapped the singer, 23, to rep the fashion house as its latest brand ambassador, less than a few months after Gomez donned a black-and-white printed design by the French label to this year's Met Gala. (Since then, rumors have been circulating that a deal was in the works between the two.) She's also become a front row fixture at the brand's fashion shows.
In honor of Gomez's new gig, Ghesquière showed off a sneak peek of the "Series 5" campaign ad, which was shot by renowned photographer Bruce Weber, featuring the star bundled up in an oversize black faux fur trapper hat and a black leather and shearling jacket, while holding a small square handbag embossed with the famous LV initials.
RELATED VIDEO: What Girls Night Is like with Selena Gomez, Kendall Jenner and Gigi Hadid
Gomez shared another image on her Twitter account expressing her excitement over the collaboration.
Happy to finally share my first @LouisVuitton campaign –thank you and love you Nicolas Ghesquiere
📸 Bruce Weber https://t.co/i6PqSsTjwr—
Selena Gomez (@selenagomez) June 17, 2016
Days before the big reveal, the designer shared an adorable snapshot of the pair on set on Instagram with the caption: "When we were in the making @selenagomez @bruce_weber @voguebrasil."
RELATED PHOTOS: You Asked, We Found!
Because this is just the beginning of the singer's role with LV, here's to many more gorgeous ads in the near future!
What do you think of Selena's new role? Share below!
–Sarah Kinonen
Follow @sarahkinonen