[ad_1]

No-Kill Cat Rescue Owner Makes Repeat Trip Into Smoke-Filled Building And Saves Nearly 20 Cats
December 1, 2016

A woman who has dedicated her life to rescuing cats put herself in harms way to save nearly 20 felines from a smoke-filled building.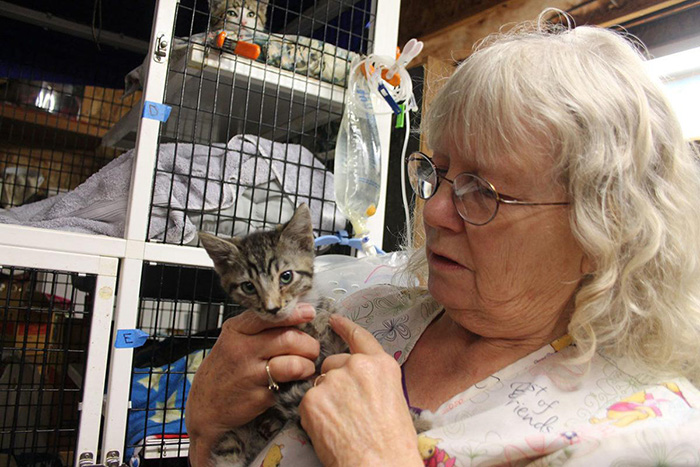 Photo credit: Kyle Jensen

Jean Favini runs Oasis for Animals, a no-kill rescue organization located in Langley, WA. A fire at the organization's facility would have been the end for all the cats if not for Favini's heroic act.

Favini defied the warnings of a 911 official and charged into a smoke-filled office with a towel around her face to save her meowing dependents. She made several trips into the building, returning each time with armloads of cats.

"All I cared about was the cats, so I said there was no way I wasn't going to get them from the office," Favini said. "I had to make a decision, and I'm so thankful I did. I'm just sad I didn't go in sooner."

She and a South Whidbey firefighter brought out all 24 cats in the building. Five did not survive, reportedly dying from smoke inhalation.

The blaze is believed to have been an electrical fire that started from a stove or microwave; neither were in use at the time.

Once Favini and firefighters grabbed all the cats by the scruff of their necks, she and firefighters attempted to resuscitate them.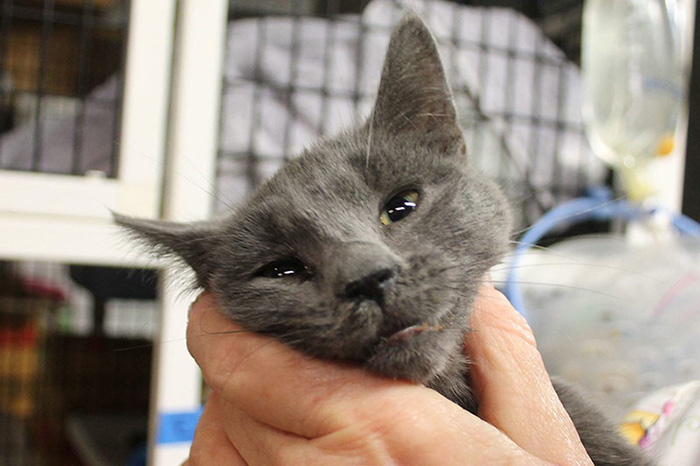 Photo credit: Kyle Jensen

"I thought we were going to lose them all," Favini said. "My face, hands and hair were black, so I had to go to the hospital later to get tested for smoke inhalation."

Despite the potentially traumatic experience, Favini is in good spirits. With many of the cats' health improving, she is finding the time to smile in the midst of the aftermath.

"It's just great to see them bounce around in their cages again," Favini said. "To see them playing again and closing their mouths when they breath makes me smile. I think I needed that."
[ad_2]

Source link