[ad_1]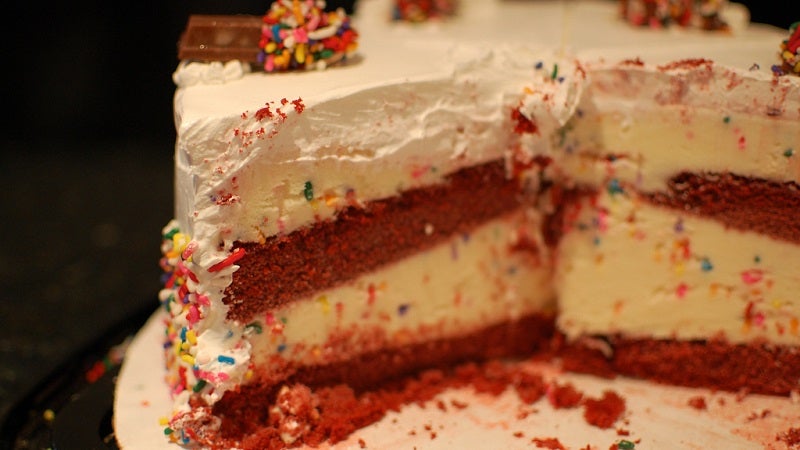 Frozen pies and ice cream cakes stick to whatever they're resting on, and can be difficult to slice into. A warm kitchen towel will make your frozen dessert a little less like an ice cube.
In a recent issue of the food journal Lucky Peach, Nicole Rucker shares a tip anyone can use when serving a frozen dessert. Soak a kitchen towel in very hot water, ring it out, lay it flat on the counter, and place the dessert on top of the towel. The towel will prevent the dessert from slipping around while you slice it, and the heat will release the dessert from the bottom of the pie plate or tray. It also helps to use a hot, wet knife when slicing.
Lucky Peach Issue 19: Pho | Lucky Peach via Food52
Photo by bradleypjohnson.
[ad_2]

Source link