[ad_1]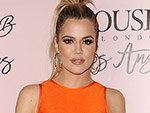 07/27/2016 AT 12:40 PM EDT
Khloé Kardashian
has revealed her real feelings about
Donald Trump
and her 2009 appearance
Celebrity Apprentice
.
"I didn't care to do Celebrity Apprentice," Kardashian, 32, said during an appearance on Chelsea Handler's Netflix talk show Chelsea. "My mom made me do it."
More than indifference, the reality star said that she strongly disliked the show, as it was a far stretch from anything that would happen to her in real life and added stress to Kardashian's already hectic life.
"I hated every minute of it. I was put in situations I would never be in in real life," she said, adding that she was "stressing myself out, and then dealing with [Trump] and about to be fired, I'm like, 'F— you. I don't want to do this.'"
Although much of Kardashian's ill feelings toward the series were directed at her overall experience, she did reveal that she's not exactly a fan of the former host either.
"I don't think so, no," she said when Handler asked if momager Kris Jenner thinks Trump is fit for the presidency. "I don't think he would make a good president."
And thanks to Handler's next question, we know Kardashian really just wants what's best for the country as she said that although she loves her mom, she wouldn't necessarily support Jenner's run for the Oval Office.
"I just don't know if we're ready for the White House," she added.
[ad_2]

Source link