[ad_1]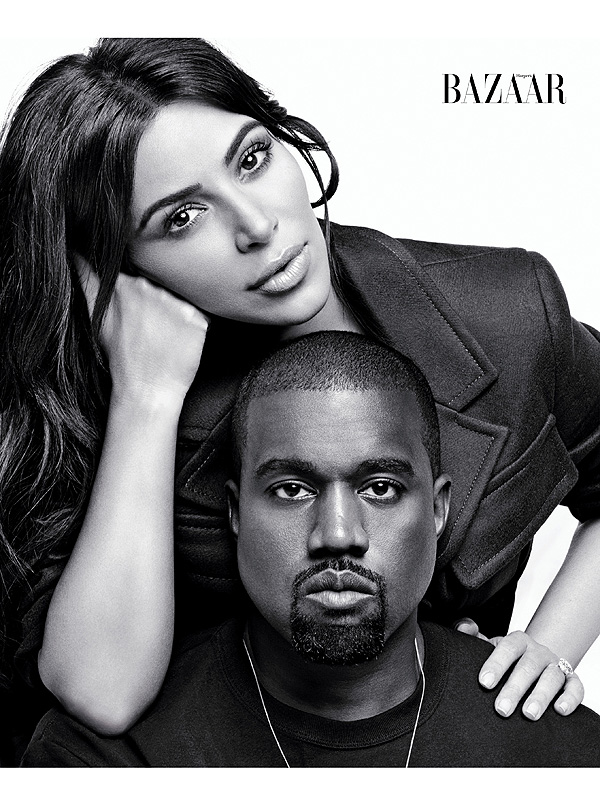 Karl Lagerfeld
In the fashion world, landing a September issue cover is like winning the lottery. And this year, Kim Kardashian and Kanye West hit fashion's mega jackpot with their very own spot on Harper's Bazaar.
For the magazine's high-fashion September cover, Kim, 35, and Kanye, 39, embrace in a mid-kiss shot (as one editor points out, it's "very Bound 2"), which was snapped by Chanel's creative director (and photographer on the side) Karl Lagerfeld. Inside the issue, the rapper is snapped taking Kim's photo as she lounges in bed wearing a nude bodysuit, matching coat and metallic heels. (You know, Kim's version of kasual.)
This isn't the first time the couple has covered a publication together. They made their Vogue debut in April 2014. And of course, Kim famously covered Interview's September 2015 issue, which featured a semi-nude selfie of the star. You may think this is just Kim being Kim, but according to Kanye, these photos serve a very important purpose in the universe.

"I love her nude selfies," West told Harper's Bazaar. "Like, I love the ones from the side, the back ones, and the front. I just love seeing her naked; I love nudity."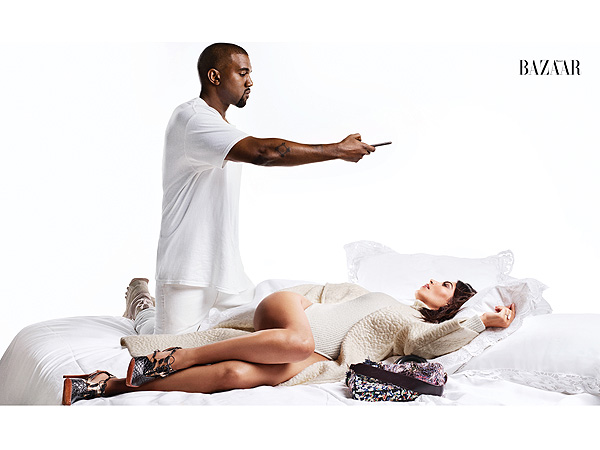 Karl Lagerfeld
He posited that a world without naked Kim K. selfies would be a sadder place to live: "And I love beautiful shapes. I feel like it's almost a Renaissance thing, a painting, a modern version of a painting. I think it's important for Kim to have her figure. To not show it would be like Adele not singing."
RELATED PHOTOS: Kim and Kanye's Matching Couples Style
On a more sentimental note, West shared a sweet line about his wife's favorite body part, which may surprise you. "My favorite body part of Kim's: heart," he admitted.
And not to be outdone by her husband, Kardashian West responded with: "I have to say [Kanye's] heart," she said, adding, "And I've always loved his legs."
RELATED VIDEO: Love Kim's Sleek Bun? Here's How to Create It at Home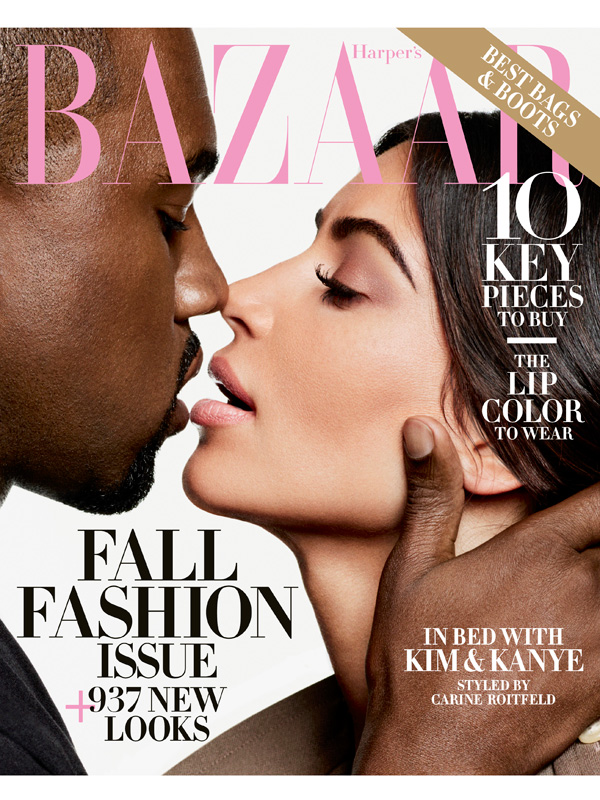 Karl Lagerfeld
In the same interview, West also opened up about how, even with a successful music and now fashion career, he sometimes feels younger (or older, depending on the day) than the 39-year-old creative genius he is today.
"I'm a mix of a 14-year-old high schooler and a 60-year-old guy," West confessed. "It can never fall into the 30s or the 40s. It has to be 100 percent 60 or 100 percent 14, no in between."
For more Kanye and Kim quote gems, pick up the September issue of glossy, which hits newsstands Aug. 16.
What do you think of Kimye's Harper's Bazaar cover? Share below!
–Sarah Kinonen
Follow @sarahkinonen
[ad_2]

Source link