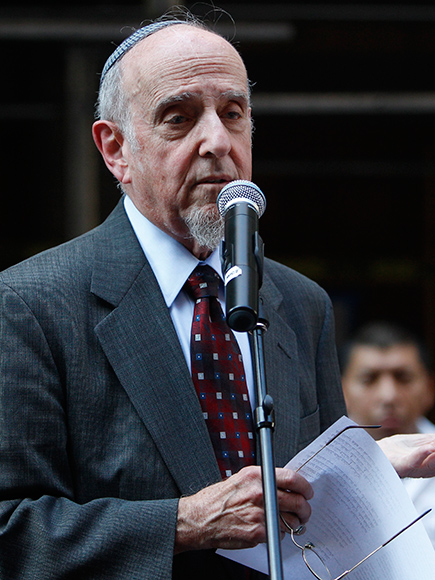 AP Photo/Frank Franklin II
07/15/2016 AT 09:00 PM EDT
Haskel Lookstein — rabbi to
Ivanka Trump
— has pulled out of his speaking commitment at the Republican National Convention, according to a report.
In an email obtained by Politico, Lookstein explains to his congregation that the invitation to give the convocation at the convention came from Ivanka and he accepted "out of respect for her and our relationship."
The email continued, as Lookstein explained why he chose to back out.
"Unfortunately, when my name appeared on a list of speakers at the convention, without the context of the invocation I had been invited to present, the whole matter turned from rabbinic to political, something which was never intended," Lookstein wrote, according to Politico.
Lookstein also reportedly received a letter from 600 alumni at the Orthodox Jewish school Ramaz – where he was once the principal – which stated, this is the single action history will remember you by, and history will not be kid."
The rabbi joins a handful of others who have opted out of participating in the RNC. On Thursday, Tim Tebow denied rumors that he was among the speakers at the Cleveland event.
"I wake up this morning to find out I'm speaking at the Republican National Convention," Tebow said in a video on his social media. "It's amazing how fast rumors fly. And that's exactly what this is: a rumor."
By Friday, the RNC found itself forced to proposition a Las Vegas casino billionaire for $6 million, as donations were pulled from major businesses, including Coca-Cola, Pepsi, and FedEx, Politico reported.
Several prominent GOP politicians also decided against the convention next week. Most recently House Rep. Cathy McMorris Rogers revealed she would not be in attendance, and Presidents George W. Bush and George H.W. Bush, Mitt Romney, John McCain and Marco Rubio declined earlier in the year.