[ad_1]

'It's The Reason I Do What I Do': LeBron James Pledges $87 Million For Hometown Kids To Attend College
June 24, 2016

LeBron James is giving back to his hometown of Akron, and the dollar figure on his commitment is staggering.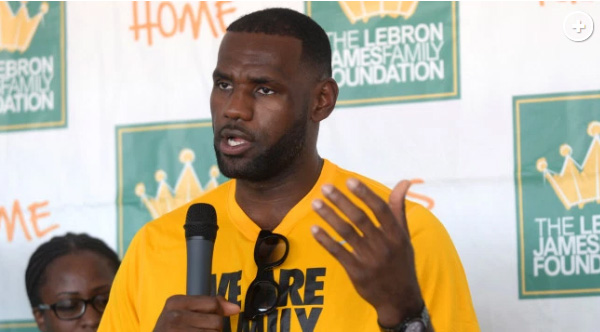 The annual tuition is $9,500, so it's a $38,000 commitment to each student who qualifies. There are currently 1,100 kids in the program, and 1,200 more are expected to be added in the next four years, according to the Akron Beacon Journal.

Quick math puts the total for 2,300 kids at $38,000 each at just over $87 million.

"It's the reason I do what I do," James told reporters while announcing the program Thursday at an event for students at Cedar Point Amusement Park. "These students have big dreams, and I'm happy to do everything I can to help them get there. They're going to have to earn it, but I'm excited to see what these kids can accomplish knowing that college is in their futures."
[ad_2]

Source link