[ad_1]

Instead Of Using Force, This Cop Sat Down With A Distressed Man And Had A 30-Minute Conversation
October 22, 2017

Greg Horton was out for a walk in the park in London, Ontario, when he heard a man yelling in the distance.

"We saw this man seated on the swing and he was very clearly upset," Horton told CBC News. "A lot of yelling and it seemed like he was hitting himself."

Horton called 911 and told the dispatcher there was a man having a mental health crisis at the park.

Horton sat down at a picnic table and waited for the police to arrive. What happened next took him by such surprise that he took a photo to capture the moment.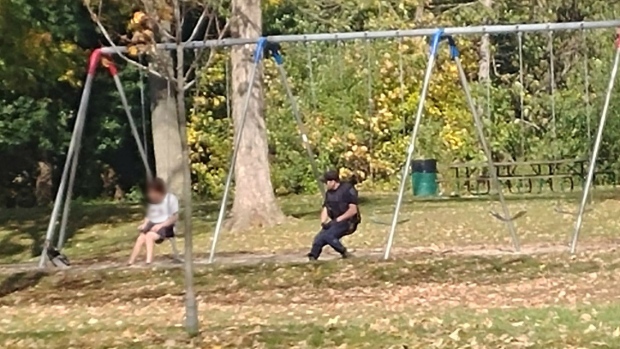 Credit: Greg Horton / CBC

Horton said the officer sat on a swing and talked to the man for about 30 minutes.

"I thought it was a compassionate and beautiful thing with the officer sitting down at a swing beside the person, rather than confronting them."

In the end, Horton said the man got up and walked away with him.

"It was really nice to see," Horton said, "especially with all the media that's kind of negative towards the police."
Please consider
making a donation
to SunnySkyz.com and help our mission to make the world a better place.
[ad_2]

Source link