[ad_1]

Grandson Surprises Grandpa Will Full Restoration Of His Beloved '57 Chevy
January 20, 2018

Fred Lamar was overcome with emotion when his grandson surprised him on his 81st birthday with a fully restored 1957 Chevy Bel Air.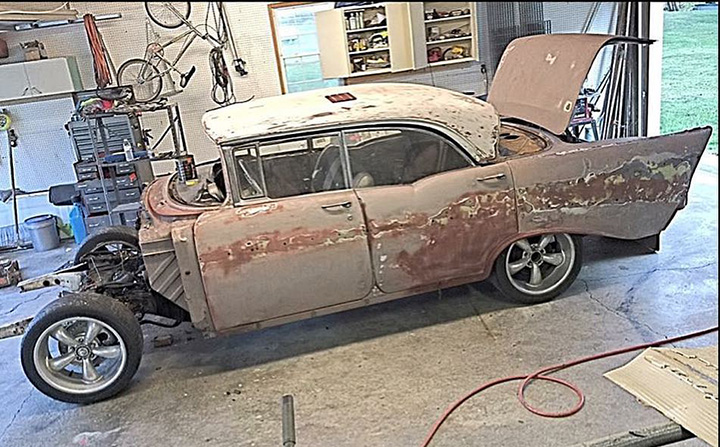 The before picture / Credit: Cam Dedman

Cam Dedman spent a year and nearly $30,000 of his own money to restore his grandfather's rusty old vehicle that had been sitting in his garage collecting dust for decades.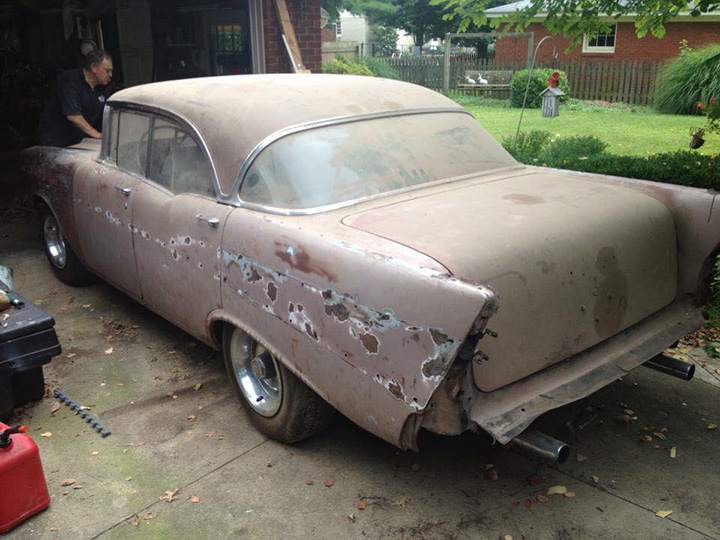 Credit: Cam Dedman

"The car has been sitting in his garage since 1976. He's my best friend and truly deserves it. This was so hard to complete let alone do it with out him knowing. I saved up for years to do this even sold my personal car to help fund parts for the car. It all is worth it though for my Grandpa!" Dedman wrote on Facebook.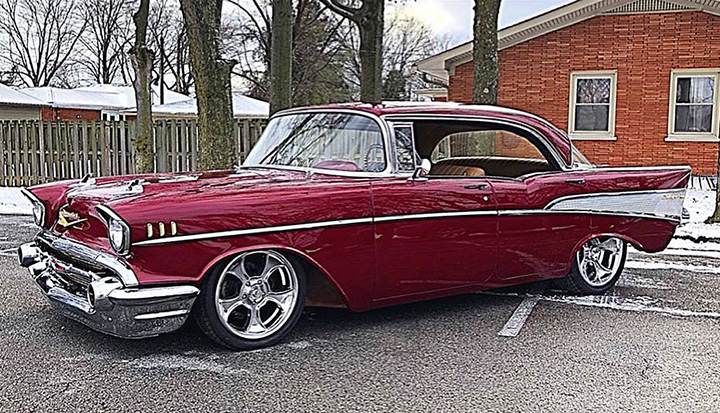 Credit: Cam Dedman

"Since I've been a little kid I've always been real close with my grandpa, and he always had hoped to fix it up like he wanted," Dedman told Today. "I told myself one day I would be the one to do it."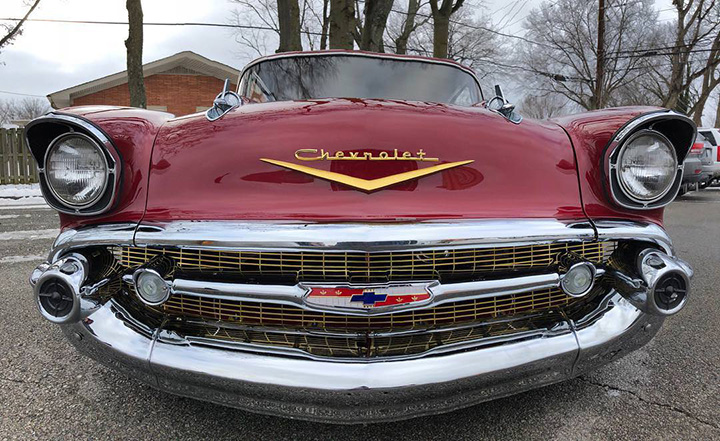 Credit: Cam Dedman

Dedman listed the all the improvements he made on the car in his Facebook post.

"I did all the metal work and restored the whole frame, interior body and under body, built one off custom exhaust, rewired the whole car front to back with brand new up to date wiring and fuse panel, full Rockford stereo, Added vintage air AC, converted the car to rack and pinion steering, power disc brakes, added sway bars for handling, all tubular front suspension, I then built a healthy 358 SBC on my back patio haha with Fitech fuel injection nice comp cam and aluminum heads, I sound proofed the interior before installing all new custom interior which was custom made by Sewn tight, restored the trunk area, added some sick custom billet wheels 18×7 front and 20×9 rear and slammed the car down on the ground with 5 inches of drop in the front and 4 in the rear, I replaced every nut and bolt with new and add all the billet interior accessory's custom steering wheel to match the wheels on the car, all new chrome front to back and dash restoration."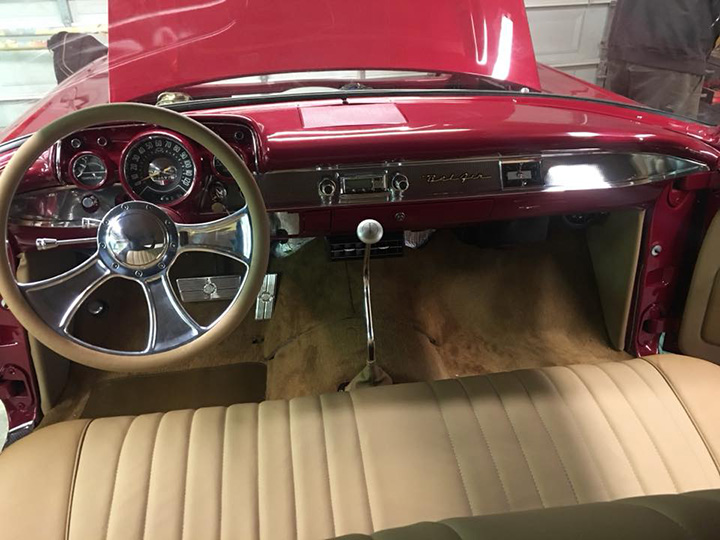 Credit: Cam Dedman

"I built this car with ideas from Papa, he would mention his favorite color, wheels and stuff he would want to do at car shows over the years and I took note!

I did this from the bottom of my heart for my grandpa, never expected so much positive feedback from so many others! Thank you everyone I truly am greatful for the support and kindness received!"

Credit: Cam Dedman

Dedman surprised Lamar at his home in Louisville, Kentucky, on Jan. 13, just two days before Lamar's birthday.

"I just couldn't believe it," Lamar said. "He's one special grandson, I'll tell you."

Watch the video below.
Please consider
making a donation
to
Sunny Skyz
and help our mission to make the world a better place.
[ad_2]

Source link