[ad_1]

Four Women Step Up And Care For Dozens Of Feral Cats After The Cats' Homeless Caretaker Dies
March 7, 2018

A homeless man passed away, leaving behind a pack of alley cats that he cared for on a daily basis. So, his neighbors picked up where he left off.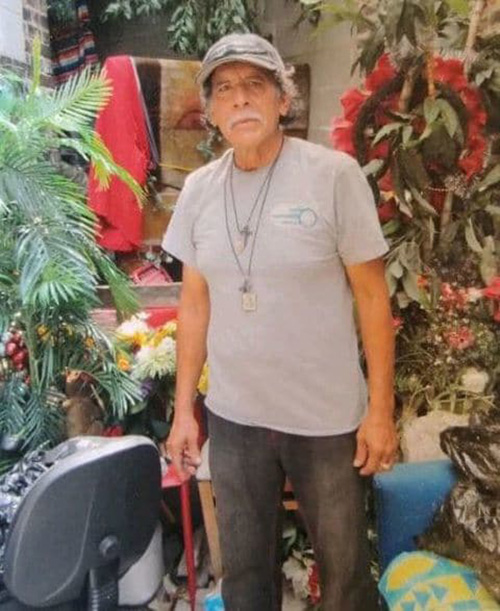 Antonio's Friends / Facebook

It all started in 2016 when Cynthia Doepke was walking home from work in West Loop, Chicago. As she walked passed an alley, she looked over and saw one adult cat and three kittens staring back at her. She tried to approach and befriend them, but all of them immediately ran off.

Over the following weeks she went back to give them treats and food, while trying to figure out if they had an owner.

She soon learned the cats belonged to a homeless man named Antonio Garcia and also learned that there were over 30 cats in that alley at the time. To make matters worse, most of them were feral and not spayed or neutered.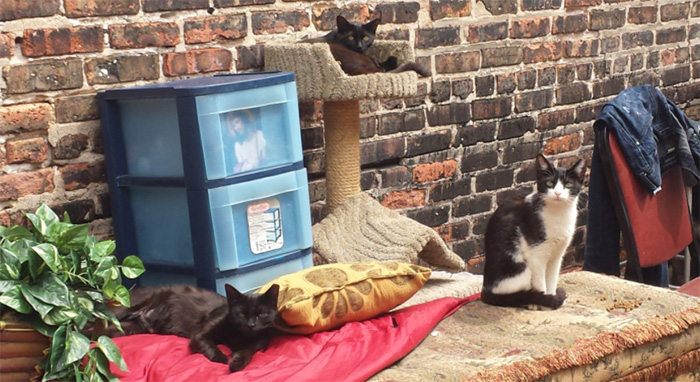 YouCaring / West Loop Alley Cats

In January 2018, Antonio passed away, leaving behind his beloved cats. It was devastating for everyone who knew him.

Cynthia decided she would step up and inherit the mantle of becoming a caretaker of the colony. She started calling on anyone who would help her, gaining the support and friendship of Janet O'Brian, Leona Sepulveda, and Liz Houtz.

Every day Liz, Janet, Leona, and Cynthia do their part to take care of the West Loop alley cats. Thankfully, most of the cats have been fixed, so the population is now under control.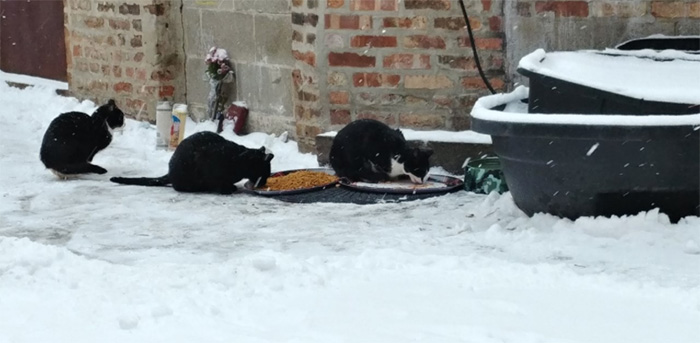 YouCaring / West Loop Alley Cats

Cynthia launched a crowdfunding page for anyone who would like to support Antonio's friends. So far, they have raised $10,000 of their $12,000 goal. The money raised will be spent on food and warm shelters.
Please consider
making a donation
to
Sunny Skyz
and help our mission to make the world a better place.
[ad_2]

Source link