[ad_1]

It's no joke. Cats have literally altered the minds of half of the human race.  It's called toxoplasmosis, and it's mostly harmless. It's a type of cat-parasite, which is quite easy for humans to catch from our feline "friends".   It only really develops harmful symptoms in people who have severely compromised immune systems (in AIDS cases, for example).  But it turns out, increasing scientific evidence indicates that exposure to toxoplasmosis alters human brains. 
If you've been around a cat for a prolonged period of time at any point in your life, there's a decent chance you have it. You may have had it since childhood. Which means that cats have been affecting your mind since you were a kid.
Obviously, it doesn't affect human minds so visibly as to be shockingly evident. That's how we managed not to realize cats were doing it to us until now, in spite of having them around (and probably having toxoplasmosis around) for thousands of years.  Even in the modern age, the most common danger we knew about toxoplasmosis was that it could be harmful to unborn children, and thus pregnant women were warned to stay away from cats. As well as the risks for fetuses exposed to toxoplasmosis, studies have shown that women exposed to toxoplasmosis before becoming pregnant are considerably more likely to have baby boys than baby girls. 
But it turns out that, in very subtle ways, it warps the minds of people affected. Subtle ways, but that can potentially have enormous consequences.
People infected with toxoplasmosis are much more likely to be risk-takers. They become more extreme in behaviors than the uninfected.  It's been shown, for example, that people with toxoplasmosis take greater risks while driving than those uninfected.  And now, a new study has indicated that people who have gotten toxoplasmosis from their cats are more likely to be into kinky sex like bondage or BDSM than people without toxoplasmosis.
The study, of over 36000 people in the Czech Republic and Slovakia, has shown that those with toxoplasmosis tend to feel more aroused by danger and by domination/submission sexual scenarios. 
I guess, if you think about it, this makes sense. Consider cats themselves: every cat-owner knows they're natural sadists.
This doesn't mean that everyone into bondage is going to have toxoplasmosis, or that everyone with toxoplasmosis is going to be into BDSM. It just means that there is a link beyond the likelihood of mere coincidence. More people with the cat-derived brain-affecting parasite are going to get into kinky sex than what would be evident in the normal population. 
At the same time, toxoplasmosis is so incredibly common, we have to really question whether 'normal population' even makes sense as a term? Through the parasite, cats have been affecting literally billions of people for who knows how long. And even though it seems very subtle, the higher risk-taking qualities of people exposed to toxoplasmosis means that cat-ownership can literally have changed the course of human history and society in very big ways.
We should note that not every cat has the parasite. But we don't know how many do. The estimate in the United States, for example, is that somewhere between 16-80% of all domestic cats have the parasite, depending on region. Among human-Americans, rather than feline-Americans, an average of around 22.5% of Americans are infected, but recent studies have clarified that there's also a large disparity by region, race, and socio-economic status. Foreign-born Americans are much more likely to have the parasite, people who live in the North-Eastern U.S. are close to twice as likely to have it as those in the Western U.S., and blacks or hispanics are more likely to have it than non-hispanic caucasians.
On the other hand, the rate of infection in South America is, depending on country, anywhere between 50-80%.  In the Middle East, it's between 30-50%. Obviously, the cultures of those two regions are very different, but Latinos aren't known for being cold and calculating, and the Middle East is not famous as being a region full of calm and peaceful individuals. In fact, the prevalence in the Middle East may be due to the fact that dogs are considered unclean animals in Muslim cultures, while cats are considered the ideal pets, because the Prophet Muhammad was said to have loved cats.  For all we know, cats may be responsible for ISIS.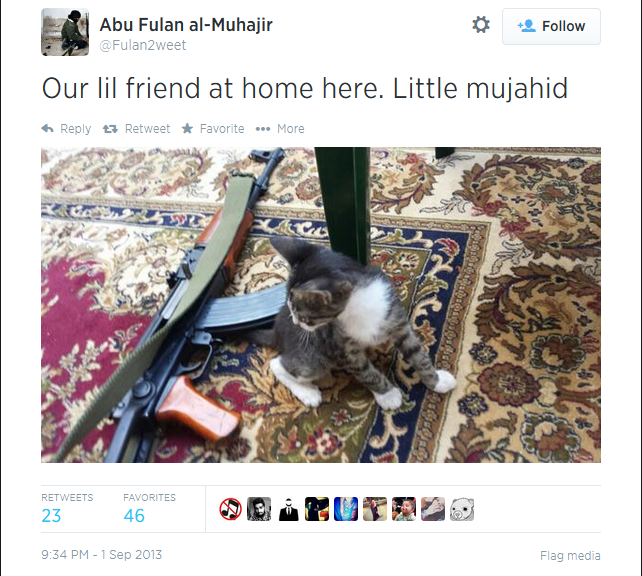 In addition to the link between the infection and risky driving habits or kinky sex, people with toxoplasmosis have been shown to have a higher likelihood of mood disorders. There may even be an increase in likelihood of suicide. There's also some signs of an increased risk of Parkinson's disease among people with toxoplasmosis. On the other hand, there's some signs that having the parasite actually reduces the likelihood of getting multiple sclerosis, so there is that. 
There's no real evidence of toxoplasmosis leading to Crazy Cat Ladies, but hey, it just seems like such a perfect explanation!
There's a blood test that can detect if you've been infected by the cat mind-control parasite or not, but honestly, unless you are pregnant or suffering from an immune disorder, it's probably not worth bothering with.  Whatever it does to your brain is already done, since if you have it you've probably had it for years. 
The best thing you can do is just accept it, as just another way cats have f*cked with us all.
[ad_2]

Source link