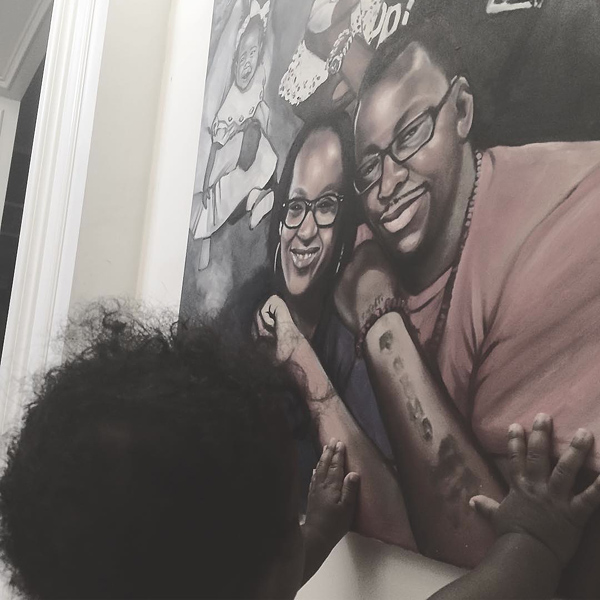 Source: Bobby Brown/Instagram
07/26/2016 AT 02:00 PM EDT
Tuesday marks the first anniversary of
Bobbi Kristina Brown
's death, and her friends and family are honoring her memory.
"I will always remember Krissy. She gave me so much. But today and on her birthday, her memories really come to the forefront of my mind," her friend and neighbor Debbie Brooks tells PEOPLE exclusively. "Today is a day I am remembering a beautiful, charming, sweet girl. I close my eyes, and I remember her joyfulness."
Brooks lived next door to Brown and her boyfriend Nick Gordon's Roswell, Georgia, townhouse, and the couple celebrated with Brooks at her wedding.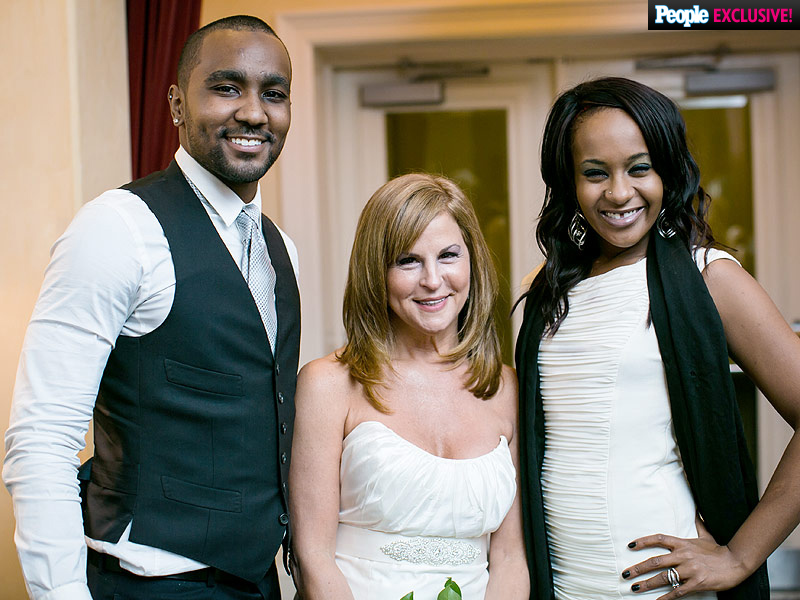 Courtesy Sarah Witherington
On Jan. 31, 2015, Brown was found unconscious and unresponsive in their bathtub. Last March, she was moved to a moved to a medical rehab center, before she was transferred to an Atlanta-area hospice facility, where she died one year ago.
"I have been looking through pictures of her today and especially all the ones from my wedding. They make me smile. I am not going to remember the dark days she had – I am only going to remember the good, the joy, the happiness and the way she just giggled and laughed. It's a sad day, but today I am thinking about her more than ever," Brooks adds.
"I am so lucky and happy that I had her in my life," Brooks continues of Brown, who was 22 when she died. "Her life ended way too soon. We all lose. Everyone loses here. All we can do is just always keep her in our hearts and know we will see her again one day."
Brooks is not the only loved one commemorating Brown on the anniversary. Brown's father Bobby Brown – who raised her with the late Whitney Houston – posted a poignant photo tribute on Instagram of one of his younger children admiring a painting of the father and his deceased daughter.
Per the Medical Examiner's report, which was released in March, Brown died of a combination of drugs and drowning.
Max Lomas – and friend of Brown and Gordon's who lived with them and who found Brown in the bathtub last year – told PEOPLE exclusively earlier this month, "We were all pretty bad into drugs."
Lomas also spoke on the couple, saying, "Their relationship was bipolar," adding, "[They had] extreme highs and lows and would fight, mostly about jealousy."
The authorities' investigation into her death continues.
Brown's court-appointed conservator is currently bringing a civil lawsuit against Gordon, accusing him of her wrongful death; in May, Brown's father joined the lawsuit as a plaintiff in the case.
However, Gordon's legal team has previously told PEOPLE, ""The recent lawsuit against Nick is slanderous and meritless. Nick has been heartbroken and destroyed over the loss of his love and it's shameful that such baseless allegations have been presented publicly."
• Reporting by ELISSA ROSEN