[ad_1]

Blind Man Adopts Blind Triplets In 2010. They Just Earned The Highest Rank In Boy Scouts
December 3, 2017

18-year-old Colombia-born triplets Nick, Leo and Steven Cantos have each earned the rank of Eagle Scout, the highest rank in the Boy Scouts.

The brothers credit their father Ollie Cantos with the remarkable achievement.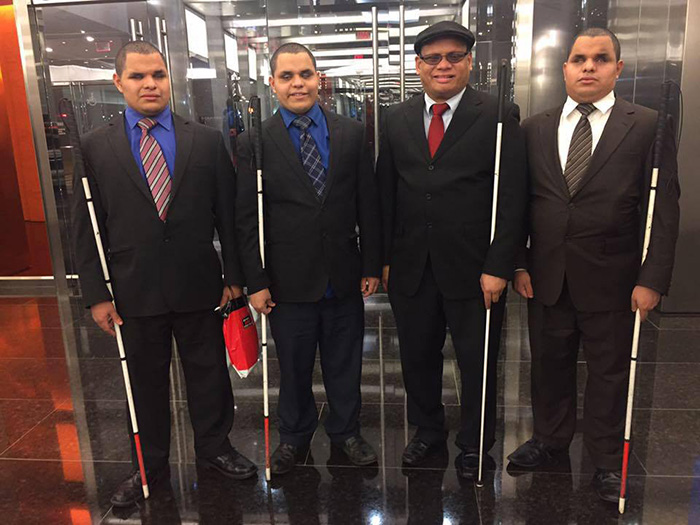 Ollie, who was also born blind, adopted the triplets in 2010 when they were 11 years old.

Since then, his top priority has been to foster an exciting environment of high expectations, great opportunities for each of the boys to thrive in ways they never fathomed possible.

"Having the boys in my life has been nothing short of a series of miracles day after day after day from the very day that they came into my life," he told ABC News. "Life has just never been the same."

The boys graduated high school this past June, and for the last six years, the Cantos brothers have devoted their time and energy to rising through the ranks of the Boy Scouts.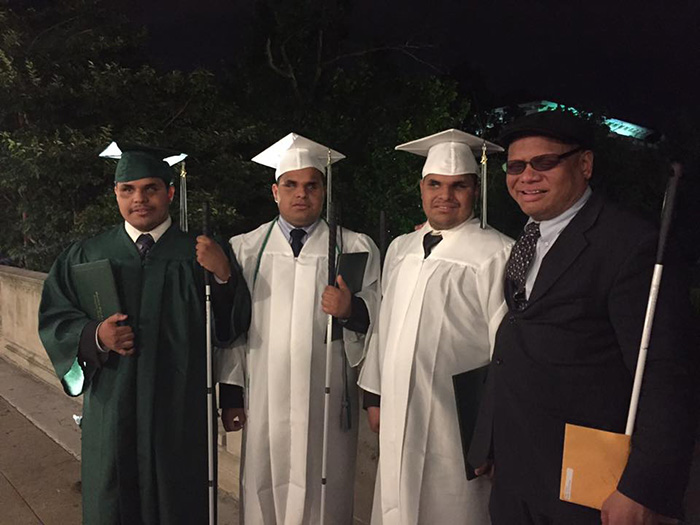 "Our dad really helped us to do these sorts of things. He really did support us," Steven Cantos said. "If we didn't have him, we really wouldn't have been able to do this Eagle Scout thing."

"Anyone can do it," Leo Cantos said of earning the top rank. "You just have to go in and set that goal in your mind and then, to think, there is no limits."

Ollie says he is proud that his sons credit him with their accomplishments, but the highest compliment to him is simply being called "Dad."

"Whenever I hear you call me 'Dad,' it's the highest compliment to me," Cantos told the three brothers in a video by Storycorps. "You three used to be in the same situation that I was, and to see you come out of that and to be the way you guys are now, it's impossible to describe how grateful I am that I get to be your dad."
Please consider
making a donation
to
Sunny Skyz
and help our mission to make the world a better place.
[ad_2]

Source link