[ad_1]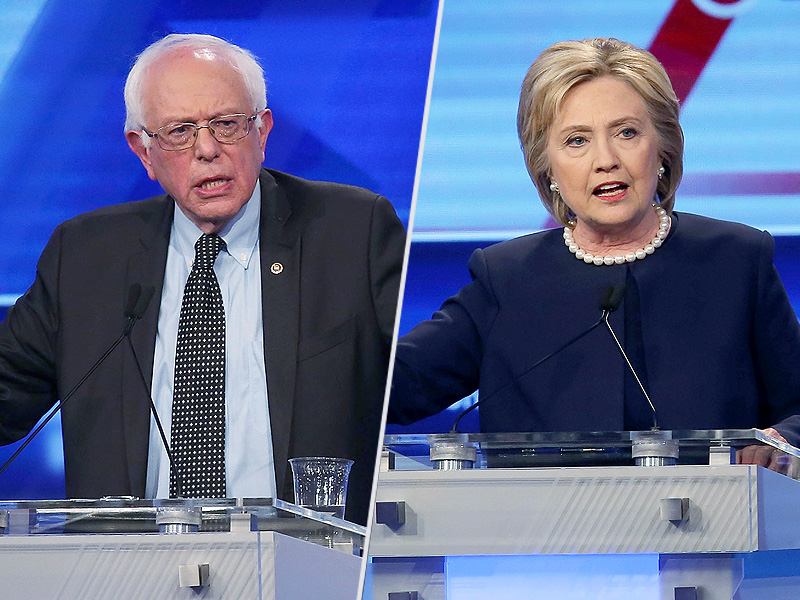 Bernie Sanders and Hillary Clinton
Getty (2)
06/15/2016 AT 12:00 AM EDT
Hillary Clinton
and
Bernie Sanders
put their differences aside for a private meeting in the country's capital on Tuesday, according to reports.
The former Secretary of State and the Vermont senator met a Washington D.C. hotel near the White House for about an hour, before Clinton claimed victory in the district's primary the same night, ABC News reports.
This is the pair's first meeting since Clinton was named the Democratic Party's presumptive candidate, and received an endorsement from President Obama.
According to the New York Times, the politicians, who were both tense and unsure about the meeting, sat down to talk discuss the ways in which they will potentially rally together to defeat Donald Trump in November's general election.
Clinton was curious to know how she could receive and endorsement from Sanders and if said endorsement would come with strings attached, such as political promises or policy concessions, while Sanders' focus was on the former first lady's commitment to the goals he campaigned on like a higher minimum wage and mitigating the financial troubles of college students, their respective camps told the newspaper.
Sanders also demanded a "fundamental transformation" of their shared party, which would include replacing leaders on the Democratic National Committee, electoral reform, as well as a commitment to progressive reform, making it "crystal clear" that the Democratic Party is in favor of helping the working class and poor, USA Today reports.
"We need a party which is prepared to stand up for the disappearing middle class, for the 47 million people in this country who are living in poverty, and take on the greed of the powerful special interests that are doing so much harm to this country, who have so much power over the political and economic life of our country," Sanders reportedly said outside of his campaign headquarters in D.C.
We just won Washington, D.C.! Grateful to everyone who voted. pic.twitter.com/ImPsK42yGd

— Hillary Clinton (@HillaryClinton) June 15, 2016
Following their meeting, it was announced that Clinton had won the city's primary election with a wide margin, garnering 78 percent of the popular vote to Sanders' 21 percent.
"We just won Washington, D.C.! Grateful to everyone who voted," Clinton tweeted after her win.
Despite devastating losses, including California and tonight's race, Sanders has still not conceded and has vowed to keep going until the Democratic National Convention in July.
[ad_2]

Source link