[ad_1]

Barber Forms Special Connection With 6-Year-Old Boy With Autism
October 6, 2017

A barber in Quebec's Abitibi-Témiscamingue region says his phone has been ringing off the hook since a photo of him lying on the floor with a young boy with autism went viral online.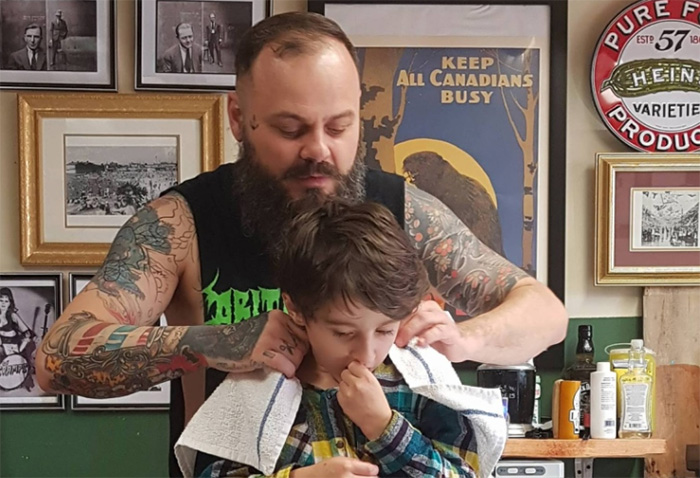 Barber Franz Jacob has found ways to distract and relax six-year-old Wyatt Lafrenière, who is hypersensitive when it comes to having his hair touched.

Jacob says he has several regular customers with autism, but Wyatt is the youngest.

"I lock the front door. It has to stay quiet," says Jacob, who spends more than an hour with each of his young autistic customers.

"I understood that with Wyatt I have to follow him around the salon with my tools to finish the cut."

A photo Wyatt's mother took of Jacob lying on the floor to finish off Wyatt's haircut has nearly 1,000,000 views on Imgur.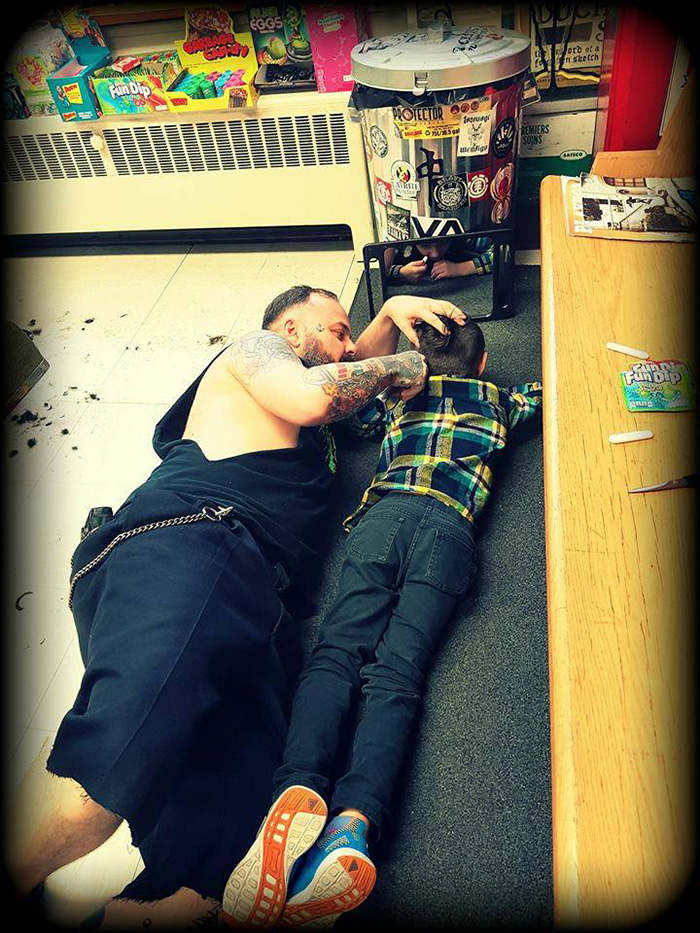 Wyatt's mother, Fauve Lafrenière, says that "usually hairdressers sort of panicked" when they saw her son walk through the door.

"He takes care of everything, and I don't even get involved. It takes a load off my shoulders," she told the CBC.

"He welcomes him like his best friend. To see that he accepts these differences is just fantastic."

Jacob says he is touched that of all the stylish photos he shares on social media, it's this photo of him and Wyatt that people are reacting to the most.

Since the photo went viral, Jacob has been called an "everyday hero" for the work he puts in for his clients with special needs.

"When I read that this morning, I cried," he said. "I don't see myself like that, but I'm just doing my best all the time here for my community."
[ad_2]

Source link