Arkansas State Troopers Surprise Boy For His Birthday After No One Shows Up From His Class
April 11, 2016

A group of Arkansas State Troopers gave a ten-year-old boy a day to remember after no one in his class showed up for his birthday party.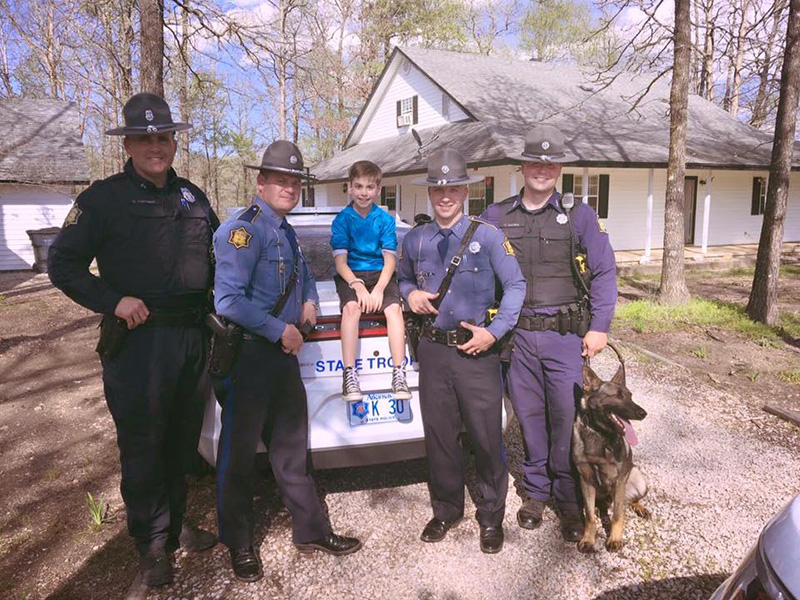 After his mom, Angela Andrews, posted a heartbroken message about the party on Facebook, four state troopers decided to surprise the boy two days later on April 4 by showing up at his front door.

"I posted on my personal Facebook page that my son, Toxey, was disappointed that no one came to his birthday party. I guess an Arkansas State Trooper heard about the post, and what ensued is the stuff dreams are made of."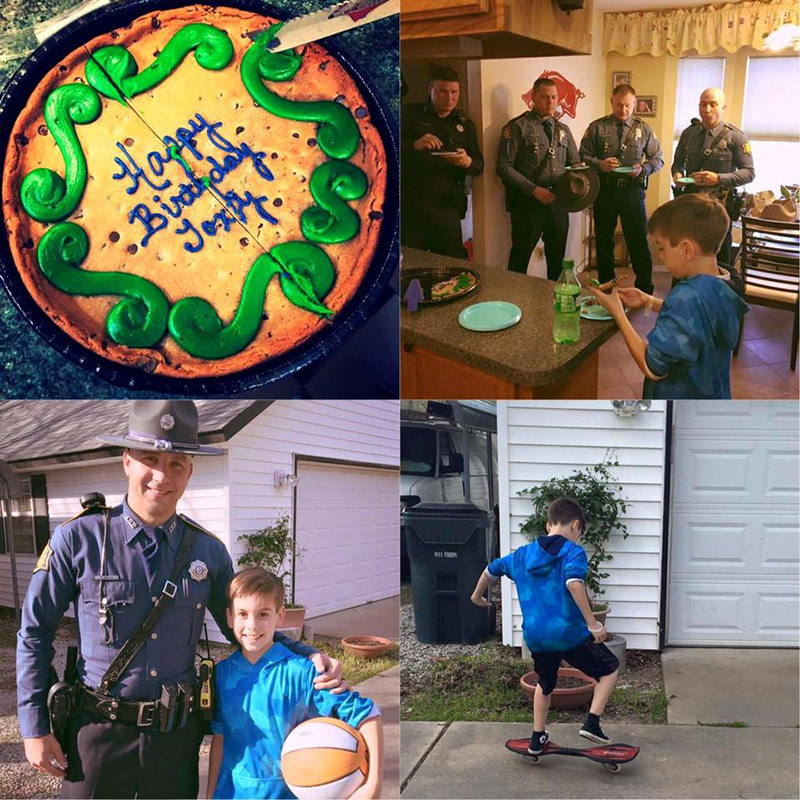 When Toxey got home from school, a caravan of 5 state troopers pulled up his house, K-9 included. Not only did they bring him a birthday cookie cake, but they also brought him all kinds of presents, let him play with Rhino the K-9, and play with the sirens in their cars. They ate his cake and played basketball with him.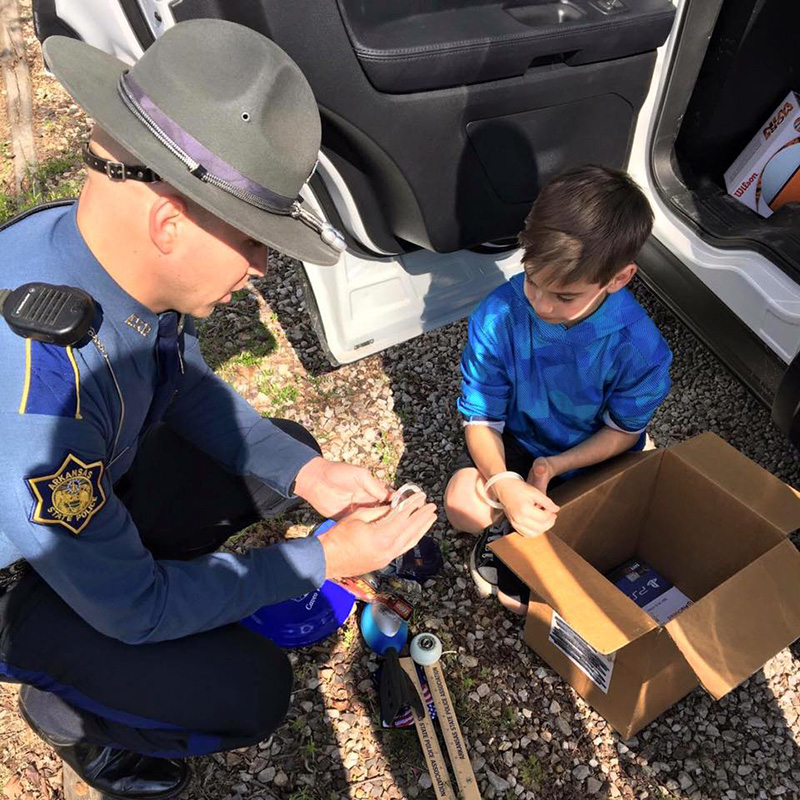 "Cpl David Forthman, along with Troopers Terry Sawyer, Kyle Sheldon, Brandon Cook, and Tim Callison are the reason we become troopers," The Arkansas State Police wrote on Facebook. "We all want to make a difference, and these troopers showed today that ‪#‎kindnessmatters‬. We are so proud to call them ours, and thank you Angela for sharing this story with us!"