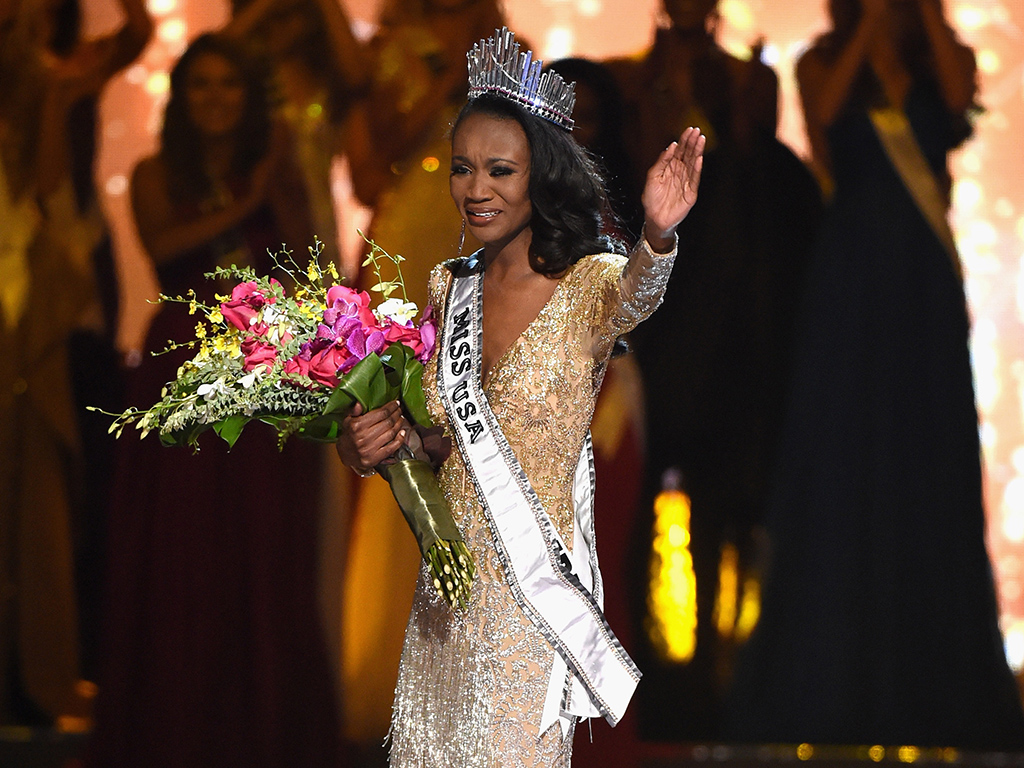 Miss District of Columbia, Deshauna Barber
Ethan Miller/Getty
06/06/2016 AT 11:10 AM EDT
Just a week after Memorial Day, we have the
most fitting winner
of the
2016 Miss America Pageant
– Deshauna Barber of the District of Columbia, and an officer in the Army Reserve.
Here's five facts to know about our newly crowned beauty.
1. She comes from a military background
Barber isn't the only service member in her family. The 26-year-old grew up an Army brat, as her family moved around the country for her dad's (a now-retired Army Master Sargent) military career.
"I consider it to be a family tradition," Barber said in a pre-show interview. "It's something that runs through our veins – patriotism and service for this country."
2. So hails from D.C., but has lived all over the country
Barber truly is Miss America – she was born in Columbus, Georgia, but also lived in North Carolina, Nebraska, Minnesota and Virginia before landing in the Nation's Capitol.
3. She been in the military since 2011
Barber was commissioned as a Quartermaster Officer in 2011, after graduating from Virginia State University with a degree in business management, and is now a Logistics Commander for the 988th Quartermaster Detachment Unit at Fort Meade, Maryland.
4. Her goal is to help soldiers battling PTSD
Barber ran her Miss USA campaign with a focus on helping veterans when they return from war.
RELATED VIDEO: The Middle Keswani Kid Takes on The World of Pageantry

"It's so important, I know that when veterans and soldiers return from being deployed, sometimes they have those hidden scars that aren't necessarily physical," Barber said in an interview with Fox 5 D.C. "And I think it's important to make sure that they have the resources they need to get through PTSD, to get through those mental battles."
5. She's breaking barriers with her win – and hopes to do even more
Barber is only the third winner from the District of Columbia, and the first-ever military service member to take home the coveted crown.
"I am ready to break the stereotype for female soldiers and bust through the pageantry glass ceiling that has been laid over the heads of this industry," she wrote on Instagram before the competition. "Time to show that we as women are versatile, strong and can be anything we set our minds to!"